02 Mai 2023
SportsShoes x inov-8 x Muslim Hikers: Cadair Idris
Are you ready for adventure?
SportsShoes and inov-8 are proud to support Muslim Hikers and we're delighted to announce the co-sponsorship of their next hiking event; Cadair Idris, North Wales on Saturday 27th May 2023.
This is a wonderful opportunity to enjoy one of the best walks in the Southern part of Snowdonia. Join us for breath-taking scenery and great vibes.
Click here to find out more
ㅤ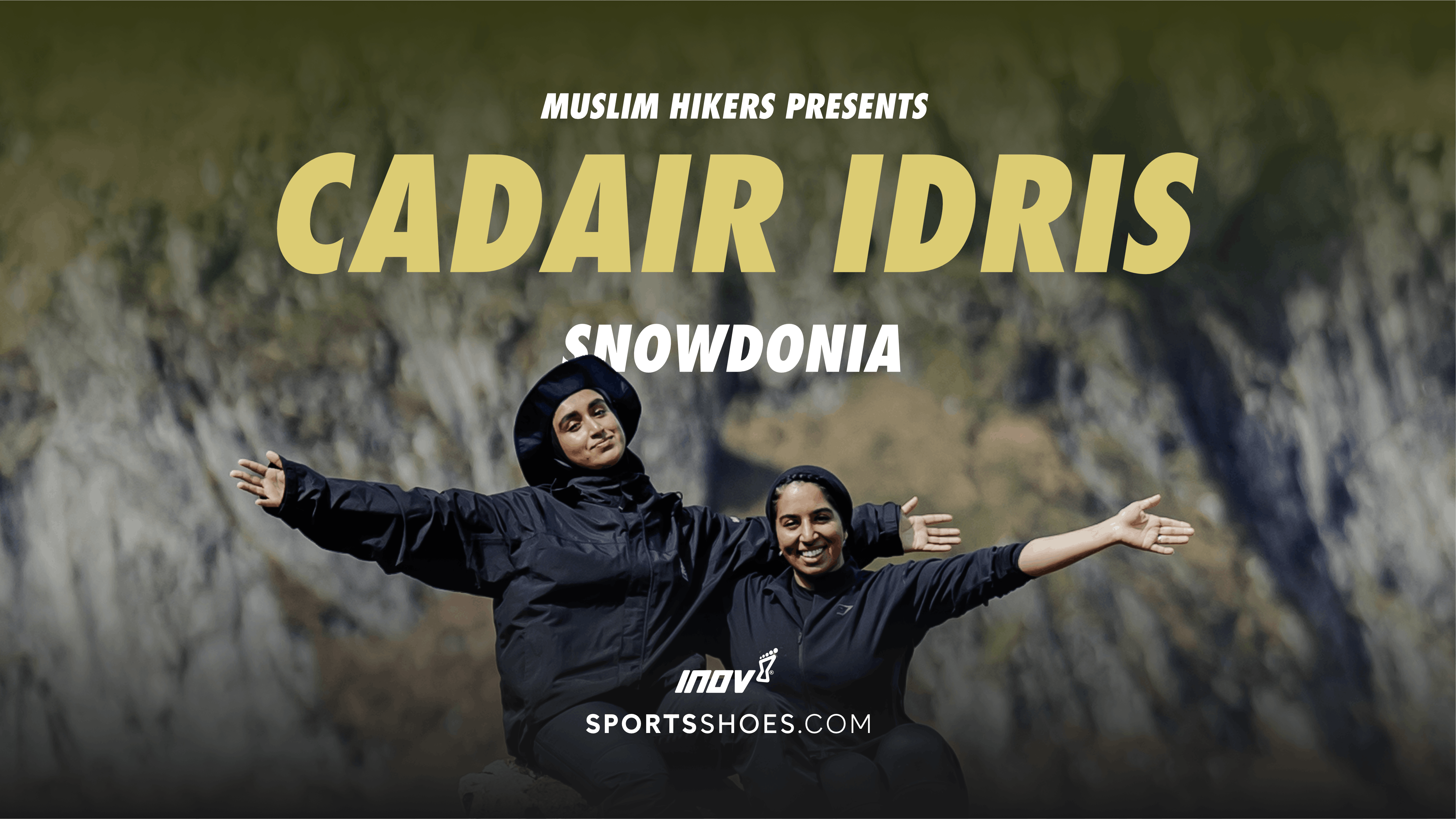 ㅤ
ABOUT THE EVENT:ㅤ
The Minffordd Path on Cadair Idris is a must-do trail and one of the best hikes in South Snowdonia.
If you like steps, you'll love this path. Setting off steeply up the wooded gorge of Nant Cadair, the steps get you quickly up the first section of the hill. Once they're out of the way, the walk is much more pleasant as you reach the classic viewpoint of Cwm Cau and its corrie lake.
A straightforward ridge walk takes you first up to the top of Craig Cwm Amarch before the final, less distinct pull to the summit of Cadair Idris and its shelter.
DIFFICULTY LEVEL: Challenging - come prepared for a difficult trek with some steep inclines. As always, being physically trained will help you enjoy the experience more.
The route is approximately 7 miles and it is expected to take the group up to 7 hours to complete at a casual pace.
KIT LIST:
Hiking boots with ankle support recommended, rucksack, waterproof jacket & trousers, extra layers, water bottle & packed lunch. You will be sent a full kit list via email.
This is a fantastic opportunity to meet like-minded hikers & adventurers from across the country and enjoy a scenic social trek as part of a professionally organised event with qualified mountain guides.
Whether you're a seasoned mountaineer, or a first-time walker, everyone is welcome regardless of religious background or ability.
ㅤ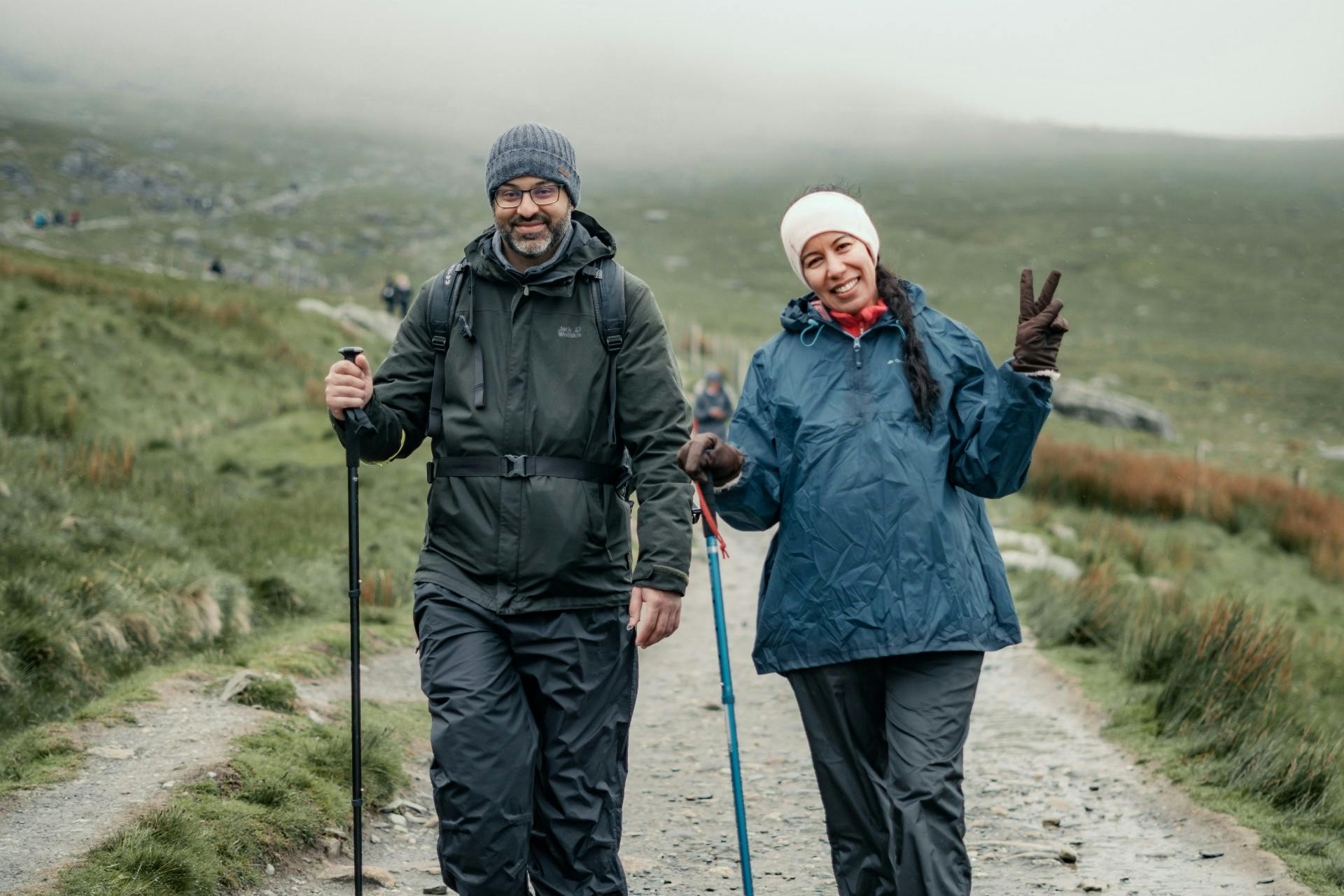 ㅤ
SportsShoes and Muslim Hikers are committed to working together to promote inclusivity and diversity in our outdoor spaces.
These events always sell out quickly so please book early and ensure you're on the Muslim Hikers mailing list at www.muslimhikers.com
ENJOY ENDLESS ADVENTURES WITH SPORTSSHOES & INOV-8:
Looking for new outdoor gear? We're offering you 10% off all products at SportsShoes.com. That means you can grab 10% off inov-8 products, plus anything else you need for your upcoming trip with Muslim Hikers. Simply use the code INCLUSION10 online. Discount code can be used anytime against all products on the SportsShoes.com website, including free P&P on all orders over £50. See website for all terms and conditions.
There will be some fantastic promotional offers and giveaways for participants of this event. Refer to your event emails for further information and to get involved.
ㅤ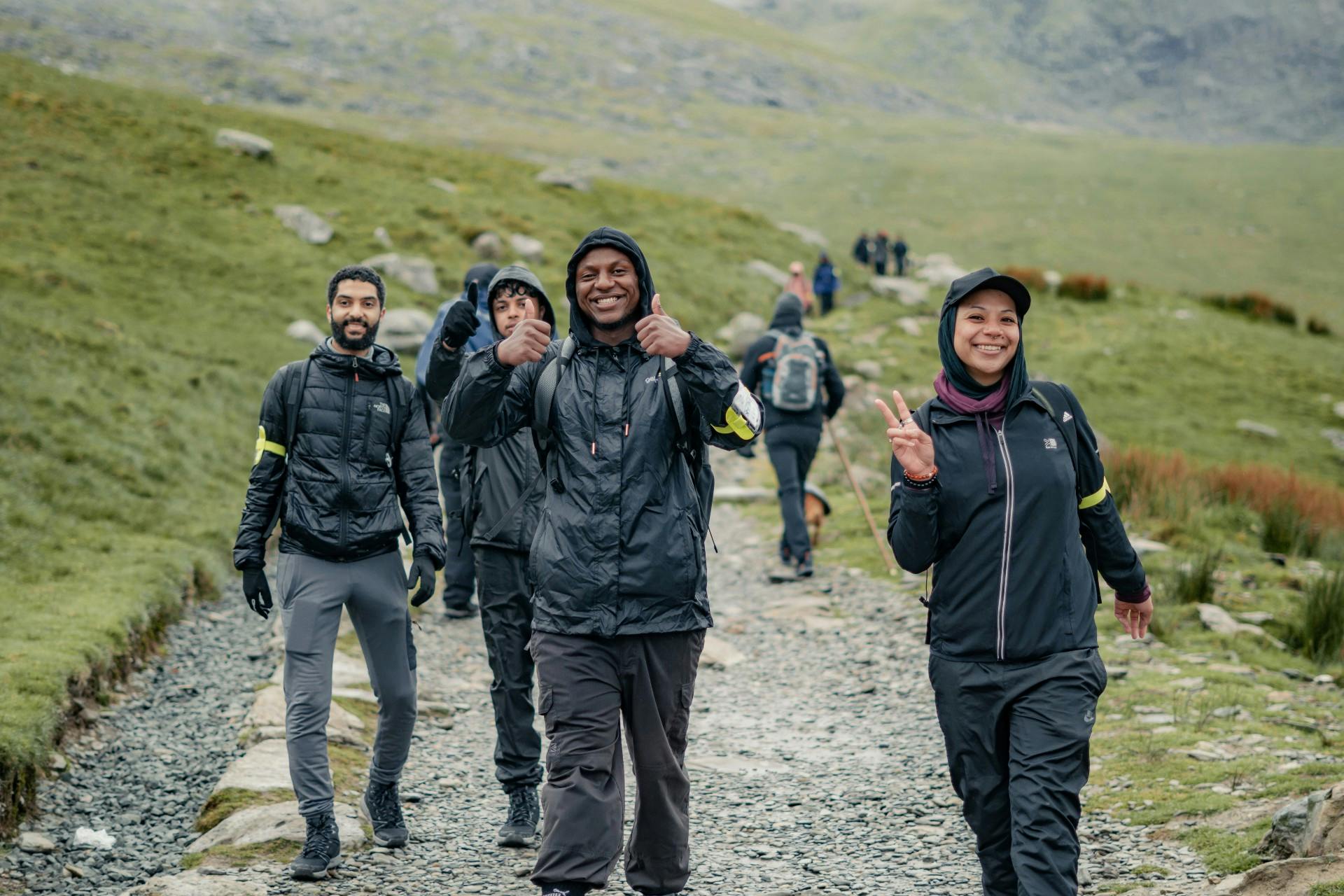 ㅤ
What is the Muslim Hikers group?
Muslim Hikers is a grass root initiative set up to help empower and inspire Muslim communities to get outdoors more. What started off as just an Instagram page for online community during lockdown has now rapidly grown into a massive global community with hundreds joining their hiking events across the UK. Muslim Hikers is part of the Active Inclusion Network, which also includes Muslim Cyclists and Muslim Runners.
Visit the Muslim Hikers website for more information about the The Roaches hike and all other upcoming events.
ㅤ
Want to know what it's like to take part in a Muslim Hikers Event?
We spoke to Raadia Imran, an active member of Muslim Hikers, about her experience of climbing Cadair Idris, as part of a previous Muslim Hikers group event.
You can read her article here
ㅤ
Join our Sportsshoes x komoot community now to find inspiration, plan outdoor adventures and share your stories. Because it's no fun standing still.
Head over to the SportsShoes Hiking Hub for more inspiration, tips and motivation, and if you are looking for any gear, checkout our Hiking Shoes, Clothing and Equipment.
Related post: The Sportsshoes x inov-8 'Venture lighter, faster' Hiking Collection | The Hiking Hub | SportsShoes.com
TAGS: